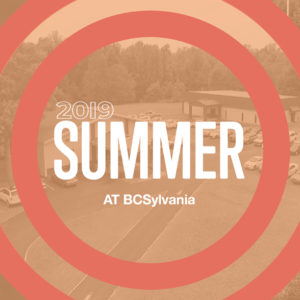 What are you FOCUSED on?
(2 Chronicles 20:10-12 NIV) Our God, will you not judge them? For we have no power to face this vast army that is attacking us. We do not know what to do, but our eyes are on you."
Who's FIGHT are you fighting?
(2 Chronicles 20:13-17 NIV) ….He said: "Listen, King Jehoshaphat and all who live in Judah and Jerusalem! This is what the LORD says to you: 'Do not be afraid or discouraged because of this vast army. For the battle is not yours, but God's….
There is POWER in your PRAISE.
(2 Chronicles 20:18-25 NIV) ….After consulting the people, Jehoshaphat appointed men to sing to the LORD and to praise him for the splendor of his holiness as they went out at the head of the army, saying: "Give thanks to the LORD, for his love endures forever."….
Extra Verses: Psalm 100:1-5, Acts 16:22-27, Psalm 23:1-6
(Psalm 100:1-5 NIV) A psalm. For giving grateful praise. Shout for joy to the LORD, all the earth. Worship the LORD with gladness; come before him with joyful songs. Know that the LORD is God. It is he who made us, and we are his; we are his people, the sheep of his pasture. Enter his gates with thanksgiving and his courts with praise; give thanks to him and praise his name. For the LORD is good and his love endures forever; his faithfulness continues through all generations.
(Acts 16:22-27 NIV) The crowd joined in the attack against Paul and Silas, and the magistrates ordered them to be stripped and beaten with rods. After they had been severely flogged, they were thrown into prison, and the jailer was commanded to guard them carefully. When he received these orders, he put them in the inner cell and fastened their feet in the stocks. About midnight Paul and Silas were praying and singing hymns to God, and the other prisoners were listening to them. Suddenly there was such a violent earthquake that the foundations of the prison were shaken. At once all the prison doors flew open, and everyone's chains came loose. The jailer woke up, and when he saw the prison doors open, he drew his sword and was about to kill himself because he thought the prisoners had escaped.
(Psalm 23:1-6 NIV) A psalm of David. The LORD is my shepherd, I lack nothing. He makes me lie down in green pastures, he leads me beside quiet waters, he refreshes my soul. He guides me along the right paths for his name's sake. Even though I walk through the darkest valley, I will fear no evil, for you are with me; your rod and your staff, they comfort me. You prepare a table before me in the presence of my enemies. You anoint my head with oil; my cup overflows. Surely your goodness and love will follow me all the days of my life, and I will dwell in the house of the LORD forever.