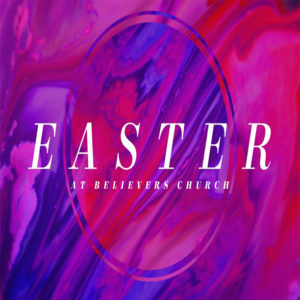 Why did Jesus need to rise from the dead?
It proves Jesus was who He claimed to be.
(Acts 1:3 NLT) During the forty days after his crucifixion, he appeared to the apostles from time to time, and he proved to them in many ways that he was actually alive. And he talked to them about the Kingdom of God.
Jesus had to Rise TO CONQUER DEATH FOR HIM AND FOR US!
(Revelation 1:18 NKJV) "I am He who lives, and was dead, and behold, I am alive forevermore. Amen. And I have the keys of Hades and of Death.
(Philippians 3:10 NLT) I want to know Christ and experience the mighty power that raised him from the dead. . .
1. Do you know Christ?
2. Do you know the power of His Resurrection?
(Ephesians 1:19-20 NIV) . . . his incomparably great power for us who believe. That power is the same as the mighty strength he exerted when he raised Christ from the dead . . .
(Isaiah 61:1-4 NIV) The Spirit of the Sovereign LORD is on me, because the LORD has anointed me to proclaim good news to the poor. He has sent me to bind up the brokenhearted, to proclaim freedom for the captives and release from darkness for the prisoners, to proclaim the year of the LORD's favor and the day of vengeance of our God, to comfort all who mourn, and provide for those who grieve in Zion– to bestow on them a crown of beauty instead of ashes, the oil of joy instead of mourning, and a garment of praise instead of a spirit of despair.. . . .They will be called oaks of righteousness, a planting of the LORD for the display of his splendor.  They will rebuild the ancient ruins and restore the places long devastated; they will renew the ruined cities that have been devastated for generations.
1. Stop dying!
(John 11:25-26 NIV) . . .I am the resurrection and the life. The one who believes in me will live, even though they die; and whoever lives by believing in me will never die. Do you believe this?"
2. START rebuilding!
God's grace will meet you where you are but it will never leave you where it found you.
3. Stop Doubting.
God sees greatness in me that I can't see in myself.
4. Start living.
God didn't come to make bad people good. He came to make dead people alive.
Twitter: Clint (@williamsclint)  or  BCSylvania