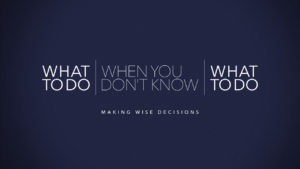 (Luke 4:18 NIV) "The Spirit of the Lord is on me, because he has anointed me to proclaim good news to the poor. He has sent me to proclaim freedom for the prisoners and recovery of sight for the blind, to set the oppressed free,
(Matthew 14:25-36 NIV) Shortly before dawn Jesus went out to them, walking on the lake. When the disciples saw him walking on the lake, they were terrified. "It's a ghost," they said, and cried out in fear.  But Jesus immediately said to them: "Take courage! It is I. Don't be afraid."  "Lord, if it's you," Peter replied, "tell me to come to you on the water."  "Come," he said. Then Peter got down out of the boat, walked on the water and came toward Jesus.  And when they climbed into the boat, the wind died down.  When they had crossed over, they landed at Gennesaret.  And when the men of that place recognized Jesus, they sent word to all the surrounding country. People brought all their sick to him and begged him to let the sick just touch the edge of his cloak, and all who touched it were healed.
1. Fix your eyes on Jesus in the chaos.
(Mark 5:24-34 NIV) So Jesus went with him. A large crowd followed and pressed around him.  And a woman was there who had been subject to bleeding for twelve years. She had suffered a great deal under the care of many doctors and had spent all she had, yet instead of getting better she grew worse.  When she heard about Jesus, she came up behind him in the crowd and touched his cloak, because she thought, "If I just touch his clothes, I will be healed."  Immediately her bleeding stopped and she felt in her body that she was freed from her suffering. At once Jesus realized that power had gone out from him. He turned around in the crowd and asked, "Who touched my clothes?"  "You see the people crowding against you," his disciples answered, "and yet you can ask, 'Who touched me?' " But Jesus kept looking around to see who had done it.  Then the woman, knowing what had happened to her, came and fell at his feet and, trembling with fear, told him the whole truth.
He said to her, "Daughter, your faith has healed you. Go in peace and be freed from your suffering."
2. Let your faith be stronger than your fears.
(Philippians 1:27-30 NIV) Whatever happens, conduct yourselves in a manner worthy of the gospel of Christ. Then, whether I come and see you or only hear about you in my absence, I will know that you stand firm in the one Spirit, striving together as one for the faith of the gospel without being frightened in any way by those who oppose you. This is a sign to them that they will be destroyed, but that you will be saved–and that by God. For it has been granted to you on behalf of Christ not only to believe in him, but also to suffer for him, since you are going through the same struggle you saw I had, and now hear that I still have.
3. We are in this together. (Help people & let them help you)
(Philippians 2:8-11 NIV) And being found in appearance as a man, he humbled himself by becoming obedient to death– even death on a cross! Therefore God exalted him to the highest place and gave him the name that is above every name, that at the name of Jesus every knee should bow, in heaven and on earth and under the earth, and every tongue acknowledge that Jesus Christ is Lord, to the glory of God the Father.
Cam Wiggins