As part of our Summer Series every year we do what we call 5 for 5.  This is 5 people from our church speaking and sharing for 5 min each.  Every time we do this God weaves together one great word.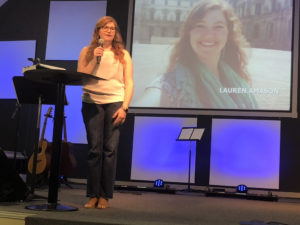 Lauren Amason
(Genesis 6:17-18 NIV) I am going to bring floodwaters on the earth to destroy all life under the heavens, every creature that has the breath of life in it. Everything on earth will perish. But I will establish my covenant with you, and you will enter the ark–you and your sons and your wife and your sons' wives with you.
(Genesis 15:18 NIV) On that day the LORD made a covenant with Abram and said, "To your descendants I give this land, from the Wadi of Egypt to the great river, the Euphrates–
(Genesis 15:13 NIV) Then the LORD said to him, "Know for certain that for four hundred years your descendants will be strangers in a country not their own and that they will be enslaved and mistreated there.
(Matthew 26:28 NIV) This is my blood of the covenant, which is poured out for many for the forgiveness of sins.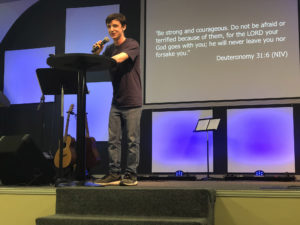 Sam Griffiths
(Deuteronomy 31:16 NIV) And the LORD said to Moses: "You are going to rest with your ancestors, and these people will soon prostitute themselves to the foreign gods of the land they are entering. They will forsake me and break the covenant I made with them.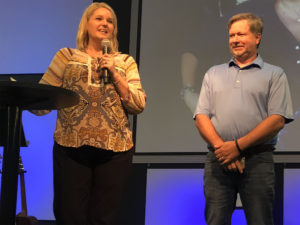 Micheal & Andrew Burns
(Jeremiah 29:11 NIV) For I know the plans I have for you," declares the LORD, "plans to prosper you and not to harm you, plans to give you hope and a future.
(Isaiah 47:9 NIV) Both of these will overtake you in a moment, on a single day: loss of children and widowhood. They will come upon you in full measure, in spite of your many sorceries and all your potent spells.
(Isaiah 41:8-10 MSG)– But you, Israel, are my servant. You're Jacob, my first choice, descendants of my good friend Abraham. I pulled you in from all over the world, called you in from every dark corner of the earth, Telling you, 'You're my servant, serving on my side. I've picked you. I haven't dropped you.' Don't panic. I'm with you. There's no need to fear for I'm your God. I'll give you strength. I'll help you. I'll hold you steady, keep a firm grip on you.
(Psalm 51:10 ESV) Create in me a clean heart, O God, and renew a right spirit within me.
(Galatians 2:20 NIV) I have been crucified with Christ and I no longer live, but Christ lives in me. The life I now live in the body, I live by faith in the Son of God, who loved me and gave himself for me.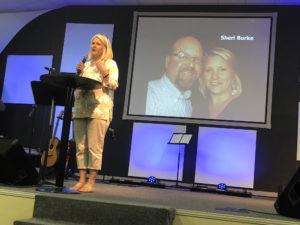 Sheri Burke
(Psalm 42:1-2 NIV)  As the deer pants for streams of water, so my soul pants for you, my God. My soul thirsts for God, for the living God. When can I go and meet with God?
(Psalm 107:9 NIV) for he satisfies the thirsty and fills the hungry with good things.
(John 7:37 NIV) On the last and greatest day of the festival, Jesus stood and said in a loud voice, "Let anyone who is thirsty come to me and drink.
Twitter: Clint (@williamsclint)  or  BCSylvania