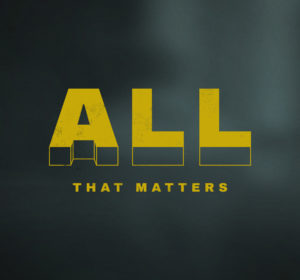 (John 15:8 NIV) This is to my Father's glory, that you bear much fruit, showing yourselves to be my disciples.
(John 15:11 NIV) I have told you this so that my joy may be in you and that your joy may be complete.
(Genesis 12:2-3 NIV) "I will make you into a great nation, and I will bless you; I will make your name great, and you will be a blessing. I will bless those who bless you, and whoever curses you I will curse; and all peoples on earth will be blessed through you."
(Galatians 3:14 NLT)Through Christ Jesus, God has blessed the Gentiles with the  same blessing he promised to Abraham, so that we who are believers might receive the promised Holy Spirit through faith.
(1 Timothy 6:17-19 NIV) Command those who are rich in this present world not to be arrogant nor to put their hope in wealth, which is so uncertain, but to put their hope in God, who richly provides us with everything for our enjoyment. Command them to do good, to be rich in good deeds, and to be generous and willing to share. In this way they will lay up treasure for themselves as a firm foundation for the coming age, so that they may take hold of the life that is truly life.
(2 Corinthians 9:11 NLT) Yes, you will be enriched in every way so that you can always be generous. And when we take your gifts to those who need them, they will thank God.
(Hebrews 12:15 NLT) Look after each other so that none of you fails to receive the grace of God. Watch out that no poisonous root of bitterness grows up to trouble you, corrupting many.
(Isaiah 58:5-12 NLT) You humble yourselves by going through the motions of penance, bowing your heads like reeds bending in the wind. You dress in burlap and cover yourselves with ashes. Is this what you call fasting? Do you really think this will please the LORD? "No, this is the kind of fasting I want: Free those who are wrongly imprisoned; lighten the burden of those who work for you. Let the oppressed go free, and remove the chains that bind people. Share your food with the hungry, and give shelter to the homeless. Give clothes to those who need them, and do not hide from relatives who need your help. "Then your salvation will come like the dawn, and your wounds will quickly heal. Your godliness will lead you forward, and the glory of the LORD will protect you from behind. Then when you call, the LORD will answer. 'Yes, I am here,' he will quickly reply. "Remove the heavy yoke of oppression. Stop pointing your finger and spreading vicious rumors! Feed the hungry, and help those in trouble. Then your light will shine out from the darkness, and the darkness around you will be as bright as noon. The LORD will guide you continually, giving you water when you are dry and restoring your strength. You will be like a well-watered garden, like an ever-flowing spring. Some of you will rebuild the deserted ruins of your cities. Then you will be known as a rebuilder of walls and a restorer of homes.