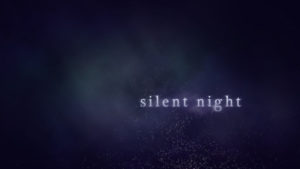 BC KIDS CHRISTMAS 2019 PERFORMANCE VIDEO
(Isaiah 9:6 NLT) For a child is born to us, a son is given to us. The government will rest on his shoulders. And he will be called: Wonderful Counselor, Mighty God, Everlasting Father, Prince of Peace.
(Luke 21:34 NIV) "Be careful, or your hearts will be weighed down with carousing, drunkenness and the anxieties of life, and that day will close on you suddenly like a trap.
√ OUTSIDE of God's way there is NO PEACE.
√ Peace is a product of LORDSHIP.
(Isaiah 9:7 NLT) His government and its peace will never end. . . .
(Acts 10:36 NLT) This is the message of Good News for the people of Israel–that there is peace with God through Jesus Christ, who is Lord of all.
√ Peace is under the UMBRELLA of God's FAITHFULNESS.
(Psalm 118:6 NLT) The LORD is for me, so I will have no fear. What can mere people do to me?
(Hebrews 13:5-6 NLT) Don't love money; be satisfied with what you have. For God has said, "I will never fail you. I will never abandon you." So we can say with confidence, "The LORD is my helper, so I will have no fear. What can mere people do to me?"
(Psalm 4:8 NLT) In peace I will lie down and sleep, for you alone, O LORD, will keep me safe.
√ Peace has ONE SOURCE.
(Psalm 29:11 NLT) The LORD gives his people strength. The LORD blesses them with peace.
(Romans 5:1 NLT) Therefore, since we have been made right in God's sight by faith, we have peace with God because of what Jesus Christ our Lord has done for us.
√ Peace INCREASES as you GET CLOSER.
(James 4:8 NLT) Come close to God, and God will come close to you. Wash your hands, you sinners; purify your hearts, for your loyalty is divided between God and the world.
(2 Peter 1:2 NLT) May God give you more and more grace and peace as you grow in your knowledge of God and Jesus our Lord.