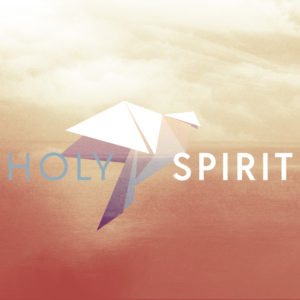 (Acts 19:1-2 NLT) While Apollos was in Corinth, Paul traveled through the interior regions until he reached Ephesus, – – – – on the coast, where he found several believers. "Did you receive the Holy Spirit when you believed?" he asked them. "No," they replied, "we haven't even heard that there is a Holy Spirit."
√ Baptized into the BODY OF CHRIST.
(1 Corinthians 12:13 NIV) For we were all baptized by one Spirit so as to form one body. .. .
(Galatians 3:26-27 NIV) So in Christ Jesus you are all children of God through faith, for all of you who were baptized into Christ have clothed yourselves with Christ.
(John 20:19-22 NIV) On the evening of that first day of the week, when the disciples were together, with the doors locked for fear of the Jewish leaders, Jesus came and stood among them and said, "Peace be with you!" After he said this, he showed them his hands and side. The disciples were overjoyed when they saw the Lord. Again Jesus said, "Peace be with you! As the Father has sent me, I am sending you." And with that he breathed on them and said, "Receive the Holy Spirit.
(Luke 24:36 NIV) While they were still talking about this, Jesus himself stood among them and said to them, "Peace be with you."
(Luke 24:49 NIV) I am going to send you what my Father has promised; but stay in the city until you have been clothed with power from on high."
(Acts 1:3-5 NIV) After his suffering, he presented himself to them and gave many convincing proofs that he was alive. He appeared to them over a period of forty days and spoke about the kingdom of God. On one occasion, while he was eating with them, he gave them this command: "Do not leave Jerusalem, but wait for the gift my Father promised, which you have heard me speak about. For John baptized with water, but in a few days you will be baptized with the Holy Spirit."
√ WATER Baptism.
(Acts 2:41 NIV) Those who accepted his message were baptized, and about three thousand were added to their number that day.
√ Baptism IN THE HOLY SPIRIT.
(Acts 8:5 NIV) Philip went down to a city in Samaria and proclaimed the Messiah there.. . .
(Acts 8:12 NIV) But when they believed Philip as he proclaimed the good news of the kingdom of God and the name of Jesus Christ, they were baptized, both men and women.
(Acts 8:14-17 NIV) When the apostles in Jerusalem heard that Samaria had accepted the word of God, they sent Peter and John to Samaria. When they arrived, they prayed for the new believers there that they might receive the Holy Spirit, because the Holy Spirit had not yet come on any of them; they had simply been baptized in the name of the Lord Jesus. Then Peter and John placed their hands on them, and they received the Holy Spirit.
(1 John 5:7-8) For there are three that bear witness in heaven: the Father, the Word, and the Holy Spirit; and these three are one. And there are three that bear witness on earth: the Spirit, the water, and the blood; and these three agree as one.
(Ephesians 5:18 NIV) Do not get drunk on wine, which leads to debauchery. Instead, be filled with the Spirit,
1. REMOVE all the barriers.
(Acts 2:38-39 NIV) Peter replied, "Repent and be baptized, every one of you, in the name of Jesus Christ for the forgiveness of your sins. And you will receive the gift of the Holy Spirit. The promise is for you and your children and for all who are far off–for all whom the Lord our God will call."
2. REQUEST the gift of the Holy Spirit.
(Luke 11:13 NIV) If you then, though you are evil, know how to give good gifts to your children, how much more will your Father in heaven give the Holy Spirit to those who ask him!"
3. RECEIVE Him by faith.
(Ezekiel 47:3-5 NIV) As the man went eastward with a measuring line in his hand, he measured off a thousand cubits (1500FT) and then led me through water that was ankle-deep.  He measured off another thousand cubits and led me through water that was knee-deep. He measured off another thousand and led me through water that was up to the waist. Still in control
He measured off another thousand, but now it was a river that I could not cross, because the water had risen and was
(Hebrews 11:6 NIV) And without faith it is impossible to please God, because anyone who comes to him must believe that he exists and that he rewards those who earnestly seek him.
(2 Corinthians 13:14 MSG) The amazing grace of the Master, Jesus Christ, the extravagant love of God, the intimate friendship of the Holy Spirit, be with all of you.
Twitter: Clint (@williamsclint)  or  BCSylvania