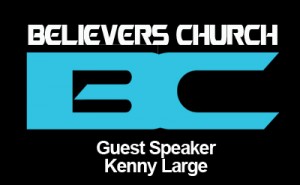 (Proverbs 3:5 NLT) Trust in the LORD with all your heart; do not depend on your own understanding.
(Psalm 116:7 NLT) Let my soul be at rest again, for the LORD has been good to me.
(Proverbs 14:30 NLT) A peaceful heart leads to a healthy body; jealousy is like cancer in the bones.
(Psalm 32:3-5 NLT) When I refused to confess my sin, my body wasted away, and I groaned all day long. Day and night your hand of discipline was heavy on me. My strength evaporated like water in the summer heat. Interlude.  Finally, I confessed all my sins to you and stopped trying to hide my guilt. I said to myself, "I will confess my rebellion to the LORD." And you forgave me! All my guilt is gone.
(Proverbs 17:22 NLT) A cheerful heart is good medicine, but a broken spirit saps a person's strength.

BC podcast on iTunes