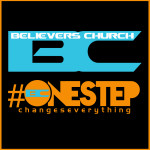 (Jeremiah 29:11 NIV) For I know the plans I have for you," declares the Lord, "plans to prosper you and not to harm you, plans to give you hope and a future.
What am I good at?
What makes me feel appreciated?
Does it make people's lives better?
(1 Corinthians 9:24 NIV) Do you not know that in a race all the runners run, but only one gets the prize? Run in such a way as to get the prize.
1. Avoid Comparison
(Proverbs 4:27 NIV) Do not turn to the right or the left; keep your foot from evil.
(Galatians 6:4-5 NIV) Each one should test their own actions. Then they can take pride in themselves alone, without comparing themselves to someone else, for each one should carry their own load.
(1 Samuel 17:38-40 NIV) Then Saul dressed David in his own tunic. He put a coat of armor on him and a bronze helmet on his head. David fastened on his sword over the tunic and tried walking around, because he was not used to them. "I cannot go in these," he said to Saul, "because I am not used to them." So he took them off. 40 Then he took his staff in his hand, chose five smooth stones from the stream, put them in the pouch of his shepherd's bag and, with his sling in his hand, approached the Philistine.
2. Celebrate Other's Success
(1 Thessalonians 5:11 NIV) Therefore encourage one another and build each other up, just as in fact you are doing.
(Hebrews 10:24-25 NIV) And let us consider how we may spur one another on toward love and good deeds, not giving up meeting together, as some are in the habit of doing, but encouraging one another—and all the more as you see the Day approaching.
3. Keep Your Eyes On The Prize
(Philippians 3:13-14 NIV) Brothers and sisters, I do not consider myself yet to have taken hold of it. But one thing I do: Forgetting what is behind and straining toward what is ahead,  I press on toward the goal to win the prize for which God has called me heavenward in Christ Jesus.
(Hebrews 12:1-2 NIV) Therefore, since we are surrounded by such a great cloud of witnesses, let us throw off everything that hinders and the sin that so easily entangles, and let us run with perseverance the race marked out for us. Let us fix our eyes on Jesus, the author and perfecter of our faith, who for the joy set before him endured the cross, scorning its shame, and sat down at the right hand of the throne of God.