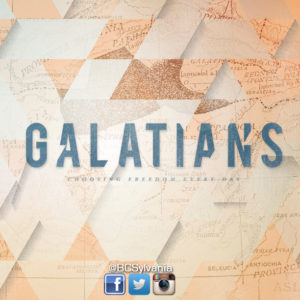 (Galatians 6:1-2 NLT) Dear brothers and sisters, if another believer is overcome by some sin, you who are godly should gently and humbly help that person back onto the right path. And be careful not to fall into the same temptation yourself. Share each other's burdens (make it not about you), and in this way obey the law of Christ.
(Galatians 6:14-15 NIV) May I never boast except in the cross of our Lord Jesus Christ, through which the world has been crucified to me, and I to the world. Neither circumcision nor uncircumcision means anything; what counts is the new creation.
(Galatians 6:10 NLT) Therefore, whenever we have the opportunity, we should do good to everyone–especially to those in the family of faith.
1. Identify my SPHERE OF INFLUENCE.
(2 Corinthians 10:13 NIV) We, however, will not boast beyond proper limits, but will confine our boasting to the sphere of service God himself has assigned to us, a sphere that also includes you.
2. Meet them in their PLACE OF NEED.
(Galatians 6:2 NLT) Share each other's burdens, and in this way obey the law of Christ.
(Galatians 6:2 MSG) . . . Stoop down and reach out to those who are oppressed. Share their burdens, and so complete Christ's law. If you think you are too good for that, you are badly deceived.
(Matthew 25:35-40 NIV) For I was hungry and you gave me something to eat, I was thirsty and you gave me something to drink, I was a stranger and you invited me in, I needed clothes and you clothed me, I was sick and you looked after me, I was in prison and you came to visit me.' "Then the righteous will answer him, 'Lord, when did we see you hungry and feed you, or thirsty and give you something to drink? When did we see you a stranger and invite you in, or needing clothes and clothe you? When did we see you sick or in prison and go to visit you?' "The King will reply, 'Truly I tell you, whatever you did for one of the least of these brothers and sisters of mine, you did for me.'
3. Point them to JESUS and HIS CHURCH.
(Acts 4:12-13 NIV) Salvation is found in no one else, for there is no other name under heaven given to mankind by which we must be saved." When they saw the courage of Peter and John and realized that they were unschooled, ordinary men, they were astonished and they took note that these men had been with Jesus.
(Matthew 11:28-30 NIV) "Come to me, all you who are weary and burdened, and I will give you rest. Take my yoke upon you and learn from me, for I am gentle and humble in heart, and you will find rest for your souls. For my yoke is easy and my burden is light."
(Galatians 6:8-9 NLT) Those who live only to satisfy their own sinful nature will harvest decay and death from that sinful nature. But those who live to please the Spirit will harvest everlasting life from the Spirit. So let's not get tired of doing what is good. At just the right time we will reap a harvest of blessing if we don't give up.
(Galatians 6:15 NLT) …. What counts is whether we have been transformed into a new creation.
Twitter: Clint (@williamsclint)  or  BCSylvania