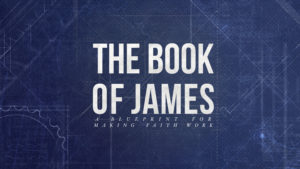 (James 5:1-6 NLT) Look here, you rich people: Weep and groan with anguish because of all the terrible troubles ahead of you. Your wealth is rotting away, and your fine clothes are moth-eaten rags. Your gold and silver have become worthless. The very wealth you were counting on will eat away your flesh like fire. This treasure you have accumulated will stand as evidence against you on the day of judgment. For listen! Hear the cries of the field workers whom you have cheated of their pay. The wages you held back cry out against you. The cries of those who harvest your fields have reached the ears of the LORD of Heaven's Armies. You have spent your years on earth in luxury, satisfying your every desire. You have fattened yourselves for the day of slaughter. You have condemned and killed innocent people, who do not resist you.
√ ATTITUDES of a giving life.
(Philippians 3:18-19 NLT) . . .there are many whose conduct shows they are really enemies of the cross of Christ. They are headed for destruction. Their god is their appetite, they brag about shameful things, and they think only about this life here on earth.
— Don't HOARD it rather STEWARD it.
(Proverbs 11:26 NIV) People curse the one who hoards grain, but they pray God's blessing on the one who is willing to sell.
— Don't handle it DECEITFULLY rather distribute it HONESTLY.
— Don't SPEND selfishly rather SHARE generously.
(Luke 12:15 NLT) Then he said, "Beware! Guard against every kind of greed. Life is not measured by how much you own."
(Proverbs 11:24-25 NLT) Give freely and become more wealthy; be stingy and lose everything. The generous will prosper; those who refresh others will themselves be refreshed.
√ ACTIONS of a giving life.
(James 5:7-12 NIV) Be patient, then, brothers and sisters, until the Lord's coming. See how the farmer waits for the land to yield its valuable crop, patiently waiting for the autumn and spring rains. You too, be patient and stand firm, because the Lord's coming is near. Don't grumble against one another, brothers and sisters, or you will be judged. The Judge is standing at the door! Brothers and sisters, as an example of patience in the face of suffering, take the prophets who spoke in the name of the Lord. As you know, we count as blessed those who have persevered. You have heard of Job's perseverance and have seen what the Lord finally brought about. The Lord is full of compassion and mercy. Above all, my brothers and sisters, do not swear–not by heaven or by earth or by anything else. All you need to say is a simple "Yes" or "No." Otherwise you will be condemned.
— Be PATIENT.
(2 Peter 3:9 MSG) God isn't late with his promise as some measure lateness. He is restraining himself on account of you, holding back the End because he doesn't want anyone lost. He's giving everyone space and time to change.
— PERSERVERE.
(Psalm 103:3-5 NIV) who forgives all your sins and heals all your diseases, who redeems your life from the pit and crowns you with love and compassion, who satisfies your desires with good things so that your youth is renewed like the eagle's.
√ Show COMPASSION.
(1 John 3:16-17 MSG) This is how we've come to understand and experience love: Christ sacrificed his life for us. This is why we ought to live sacrificially for our fellow believers, and not just be out for ourselves. If you see some brother or sister in need and have the means to do something about it but turn a cold shoulder and do nothing, what happens to God's love? It disappears. And you made it disappear.
Twitter: Clint  or  BCSylvania