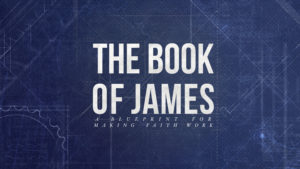 (James 1:19-21 NLT) Understand this, my dear brothers and sisters: You must all be quick to listen, slow to speak, and slow to get angry. Human anger does not produce the righteousness God desires. So get rid of all the filth and evil in your lives, and humbly accept the word God has planted in your hearts, for it has the power to save your souls.
(Psalm 25:9 NLT) He leads the humble in doing right, teaching them his way.
√ Listening INDICATES value.
(Hebrews 3:15-16 NLT) Remember what it says: "Today when you hear his voice, don't harden your hearts as Israel did when they rebelled." And who was it who rebelled against God, even though they heard his voice? Wasn't it the people Moses led out of Egypt?
(James 1:22-25 NLT) But don't just listen to God's word. You must do what it says. Otherwise, you are only fooling yourselves. For if you listen to the word and don't obey, it is like glancing at your face in a mirror. You see yourself, walk away, and forget what you look like. But if you look carefully into the perfect law that sets you free, and if you do what it says and don't forget what you heard, then God will bless you for doing it.
√ Actions demonstrate UNDERSTANDING.
(Galatians 6:2-3 NLT) Share each other's burdens, and in this way obey the law of Christ. If you think you are too important to help someone, you are only fooling yourself. You are not that important.
(Galatians 6:9-10 NLT) So let's not get tired of doing what is good. At just the right time we will reap a harvest of blessing if we don't give up. Therefore, whenever we have the opportunity, we should do good to everyone–especially to those in the family of faith.
(James 2:1-4 NLT) My dear brothers and sisters, how can you claim to have faith in our glorious Lord Jesus Christ if you favor some people over others? For example, suppose someone comes into your meeting dressed in fancy clothes and expensive jewelry, and another comes in who is poor and dressed in dirty clothes. If you give special attention and a good seat to the rich person, but you say to the poor one, "You can stand over there, or else sit on the floor"–well, doesn't this discrimination show that your judgments are guided by evil motives?
(James 2:8-9 NLT) Yes indeed, it is good when you obey the royal law as found in the Scriptures: "Love your neighbor as yourself." But if you favor some people over others, you are committing a sin. You are guilty of breaking the law.
(Leviticus 19:17-18 NLT) "Do not nurse hatred in your heart for any of your relatives. ……. but love your neighbor as yourself. I am the LORD.
√ A impartial God shows the SAME FACE to everyone.
(James 2:12-13 NLT) So whatever you say or whatever you do, remember that you will be judged by the law that sets you free. There will be no mercy for those who have not shown mercy to others. But if you have been merciful, God will be merciful when he judges you.
√ Giving FORGIVENESS acknowledges my need for it.
(Matthew 6:14-15 NLT) "If you forgive those who sin against you, your heavenly Father will forgive you. But if you refuse to forgive others, your Father will not forgive your sins.
(James 2:14-17 NLT) What good is it, dear brothers and sisters, if you say you have faith but don't show it by your actions? Can that kind of faith save anyone? Suppose you see a brother or sister who has no food or clothing, and you say, "Good-bye and have a good day; stay warm and eat well"–but then you don't give that person any food or clothing. What good does that do? So you see, faith by itself isn't enough. Unless it produces good deeds, it is dead and useless.
(Galatians 5:6 NLT) For when we place our faith in Christ Jesus, there is no benefit in being circumcised or being uncircumcised. What is important is faith expressing itself in love.
(James 2:18-24 NLT) Now someone may argue, "Some people have faith; others have good deeds." But I say, "How can you show me your faith if you don't have good deeds? I will show you my faith by my good deeds."  You say you have faith, for you believe that there is one God. Good for you! Even the demons believe this, and they tremble in terror.  How foolish! Can't you see that faith without good deeds is useless?  Don't you remember that our ancestor Abraham was shown to be right with God by his actions when he offered his son Isaac on the altar? You see, his faith and his actions worked together. His actions made his faith complete. And so it happened just as the Scriptures say: "Abraham believed God, and God counted him as righteous because of his faith." He was even called the friend of God. So you see, we are shown to be right with God by what we do, not by faith alone.

√ Faith creates WORKS and Works creates FAITH.
(James 2:26 NLT) Just as the body is dead without breath, so also faith is dead without good works. 
√ Let God breath LIFE in to your FAITH.
(Philemon 1:6 NLT) And I am praying that you will put into action the generosity that comes from your faith as you understand and experience all the good things we have in Christ.
Twitter: Clint  or  BCSylvania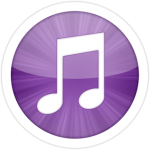 BC podcast on iTunes