Growing bigger by getting smaller!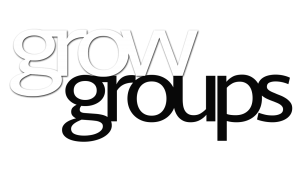 In times of need and times of fun, GROW GROUPS are your source of friendship and support. They are your key to developing connections with those who share your interests or people who are dealing with similar life issues. Small groups are an opportunity to reach out to others, while growing in your walk with the Lord. Groups meet once a week at the church and around the community.  The groups change and begin again three times a year, so you have the opportunity to try out different ones. You'll never fully experience all that Believers Church has to offer until you connect in a GROW group! Small groups were vital to the church's growth then, and they are just as vital now.
 SPRING 2021 GROW groups Launch week of February 1st!
MOTION STUDENT GROW GROUPS
Middle & High School Grow Groups – Small Groups are the connection to authentic discipleship, new friendships, and tons of fun. Students will never experience all that God has to offer until they connect in life giving relationships. Motion GROW groups meet Wednesday night at 6:30pm in the Family Life Building. Middle School Leaders: Eric & Jena Tinsley 912.425.5697 or email: jenarae.tinsley@gmail.com – High School Leader: Melanie Williams at 912.564.1232, email: Melanie@bchurch.org or Facebook: Melanie 
College Grow Group – A great group for college students to not only encourage each other as they work through college but also to do life together and GROW in faith and relationship to God.  The College Grow Group meets in the Dream Team room in the main Sanctuary building on Sunday Nights at 7pm.
ADULT GROW GROUPS
#ONEstep – This GROW group is ideal for those who want to take #ONEstep closer everyday. Closer to God, closer in relationships, and closer to the place where God created you to be. This group meets on Wednesday Night at 6:30pm in the Main Sanctuary.
Leader(s): Johnny & Tonya Bolton 912.978.1604 and Chuck & Tammy Parker 706.717.0830 Facebook: Chuck Parker Email: sunshinetammy73@gmail.com
**child care available**‬
FOODIE – **NOT MEETING SPRING 2021** Each week this group gathers to share dinner and study the Bible together.  If you like cooking and sharing meals with friends and growing closer to God, then this group is for you.  Foodie meets Wednesday nights @ 6:30pm in the blue room in the Family Life Building.
Leader(s): Gary & Linda Mills at 912.425.2412 or tight222@yahoo.com  **child care available**
LIFE GROUP  – This crew is very good at doing life together as they grow in God together. This group meets on Weds. Nights at 6:30pm in Sylvania at the home of Allen & Jenny Daley. Located at 220 Frontage Rd W.  Call, text, or email Leader(s):Allen & Jenny Daley 912.245.5753 or 843.514.2938 jdaley@cplanning.com . 
**child care available**

LADIES' GROW GROUPS
WEDNESDAY LADIES' GROUP – Ladies, come join other ladies from all walks of life and do life together. This woman's GROW Group is great way to plug in to the Body of Christ and grow as you fellowship and share the great things God has done and is doing in your life.  This GROW Group meets every Wednesday Night at 6:30pm in the class room just off of the main Sanctuary.
Leader(s): Susan Sauter, 912.564.1232 or email: susansauter@yahoo.com. **child care available**
MEN'S GROW GROUPS
MEN'S BREAKFAST GROUP – Men, come join the guys every Friday morning as they eat breakfast, fellowship and talk about what God is doing in their lives.  This Men's GROW Group is great way to plug in to the Body of Christ.  The Bible is very clear that time spent with each other is what makes us better.  This group meets Friday mornings at 7:00am in the blue room in the Family Life Building.
Leader(s): Bob Semm: 912.690.3213 or email: Bob@bchurch.org or Facebook: Bob